Egmont St Eatery: Culinary magic in the coolest little laneway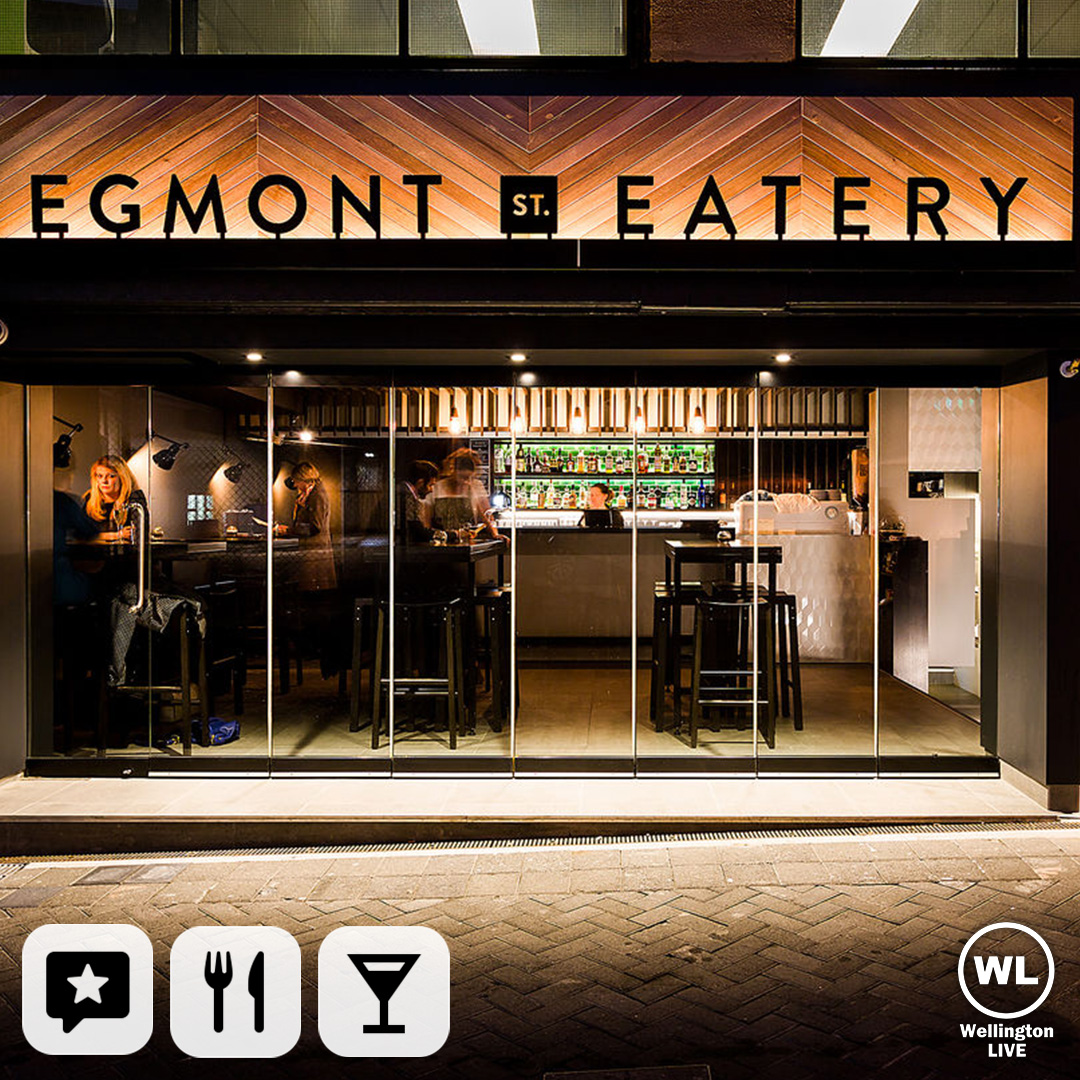 Culinary magic in the coolest little Laneway.
We had a good night at Egmont St Eatery.
When I called to delay our booking slightly the Front of House knew my name which made us feel good. My fiance commented that was very impressive. 
I won't lie, the recipe development and your chef are a bit magic – very refined and extremely innovative. 
Quite extraordinary were the bok choy marinated envelopes of whatever they were. The whole dinner was stacked full of culinary treats and flavour surprises which had us very engaged.
Everything was delicately balanced at the very top end of the quality spectrum and sourcing, flavours, taste and presentation all markedly good quality. Extremely well done.
Your FOH even slipped in that the squid was fresh from Tora today (better have been true) and the fish and pork were just sublime!
The FOH team were warm, super friendly, informed and attentive, really impressive and added to our experience. 
They were all energetic and very sharp but one had to run off to the Chef after I inquired, "does the egg have soy in it?" I have an extremely refined pick up after 10 years judging Corporate Masterchef Challenges and when I asked him he initially seemed reluctant to engage properly, then ran off and came back brilliantly and said, "yes it has soy in it and now I know for future reference, thanks". 
At this level I expected your FOH to know this basic element especially if I were soy intolerant, which I'm not. We were asked very casually about allergies at the start.
The pricing was really high and I felt there was very little in the way of lower-priced options and we were kind of ushered toward the big feed me option, if not by design. 
Overall, for our first time, this was a good night and a very nice mix of quality, style, flavours and a terrific atmosphere given the staff shortages the hospitality industry is facing.
Review by: Mindfloss and Wellington in your pocket publisher /CEO, Graham Bloxham – who spent 10 years at Social Cooking masquerading as a chef, judging food and turning the dish's flavour and presentation into words "on the fly" in a live Masterchef environment.