Enigma Cafe – One Place Fits All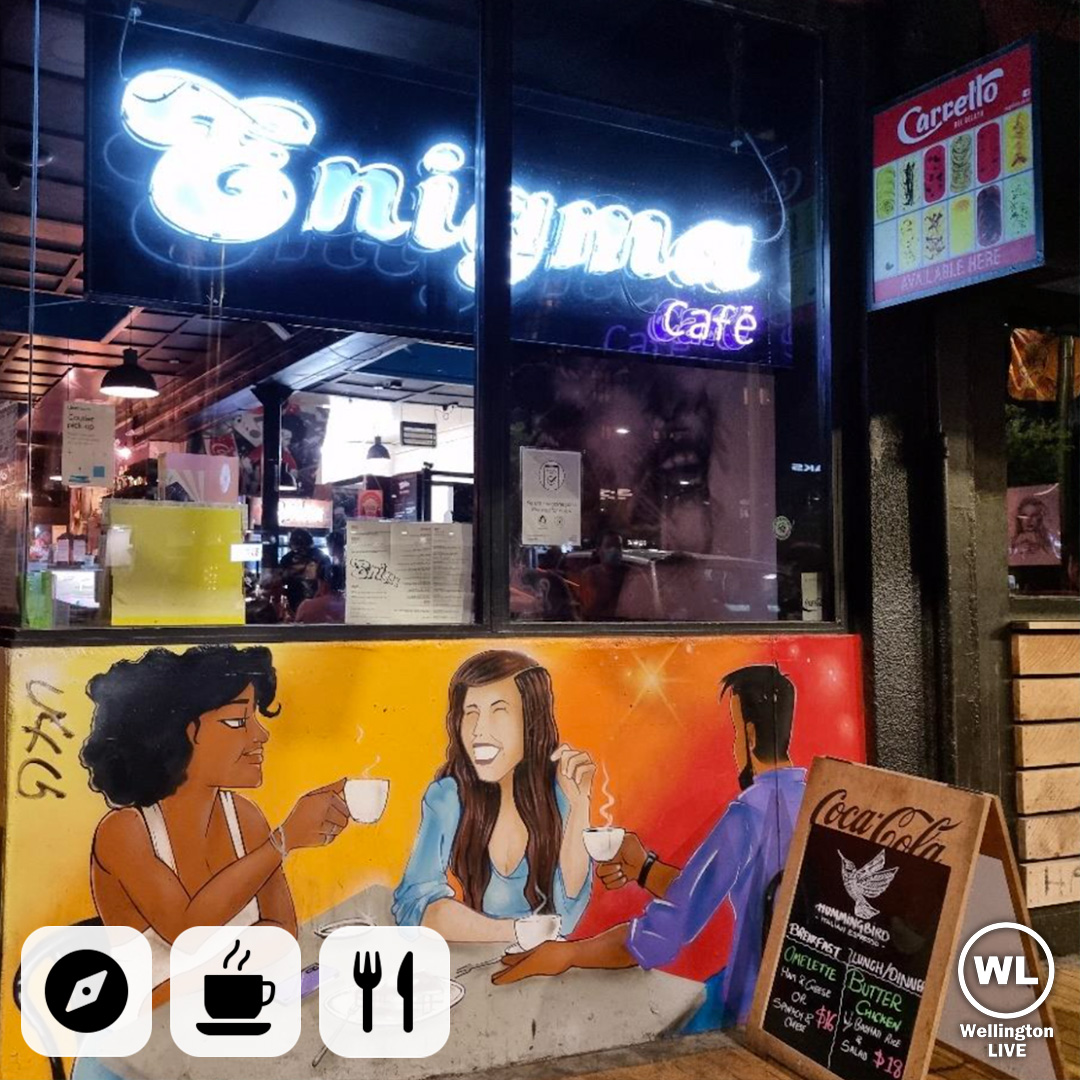 Have you experienced going out with friends and you couldn't agree on where to go and what to eat? One wants coffee and cake, the other one wants good food while you want some ice cream. We have found the perfect place for you!
Enigma café is a café and bar where you can go with family, friends and even kids! It has been around for quite some time. They serve up delicious food, great coffee, alcoholic beverages and even ice cream! It is located right in the centre of the city.
You can order breakfast food until 5 pm. Who says you can't have breakfast in the afternoon? Mains include pasta, burgers and steak. There are also fresh cabinet foods if you want to have food on the go.
There is a wide variety of cakes you can pair up with your coffee too. The peanut butter cheesecake is to die for! You can choose either yoghurt or cream as a side to your cake.
All their ice cream, or what they call sorbetto's, are vegan so this place is vegan-friendly too! Just perfect to cool you down during the hot summer season. They have just added some gelato shakes to their menu. It's a great way to enjoy your favourite classic ice cream. Another treat you and your kids will enjoy is their gelato cookie sandwich. Just choose your favourite gelato or sorbet to add in between two giant cookies.
If you are up for some booze with your friends on a Friday night, they are open to accommodate you until late. There is also an outdoor dining for people who want to just relax in the outdoors.
What we love most about this café is its funky vibe where you can just enjoy the food and the mood.
Enigma café is open as early as 7:30 am from Monday-Saturday and 8 am on Sundays. They close at 12am from Sunday-Thursday and during on weekends, they are open until 2 in the morning.
By Donna Montesclaros