The Domino Effect of Politics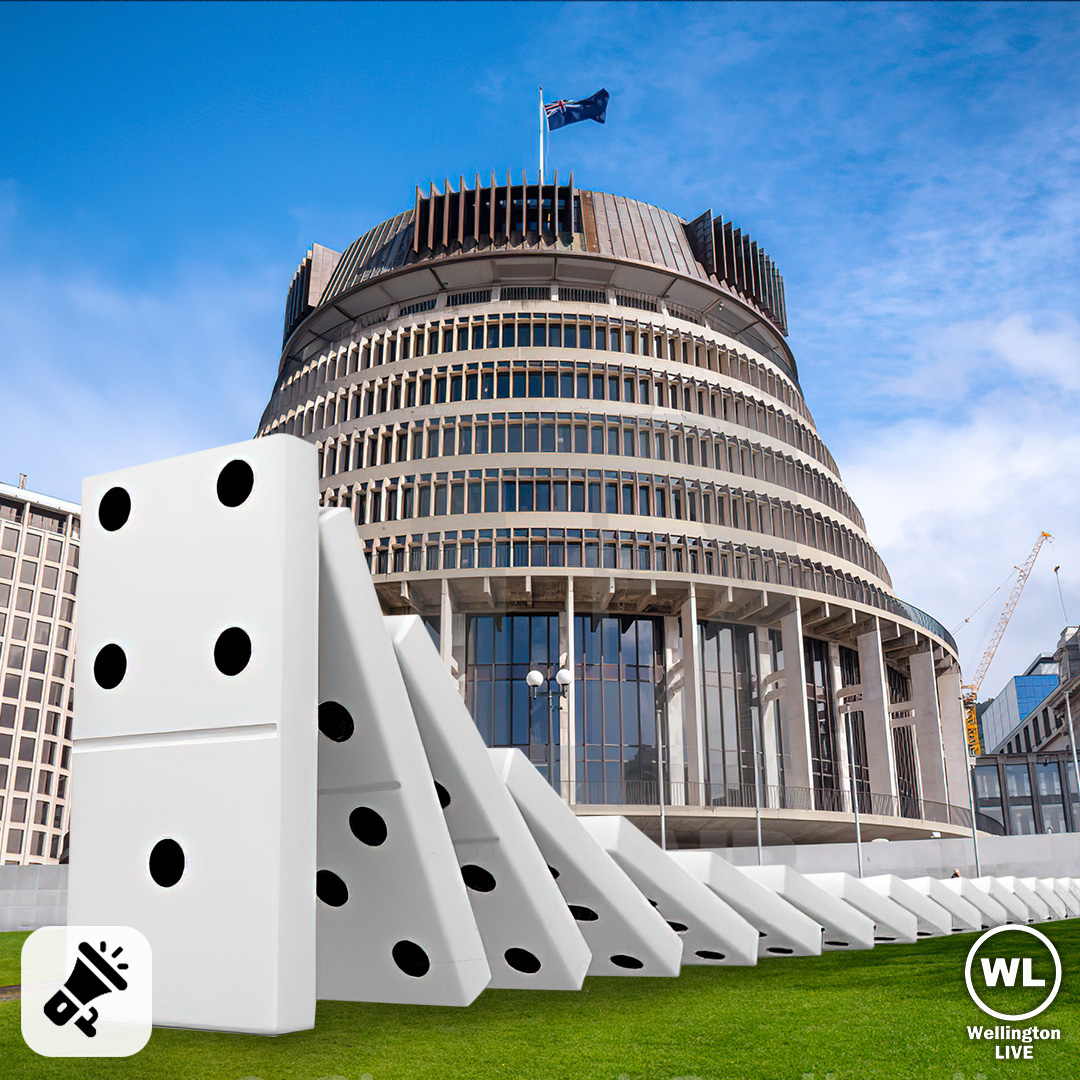 Sorry to divert your attention away from the one thing that has plagued our news for the past couple of weeks – I am referring to the protest of course – but while your eyes have been fixed on parliament, something else has been going on in the wings. While anti-vaxxers have been protesting their lungs out and forming their community which is almost big enough that it should have its own name, the Labour party have been brewing up some political tea behind the scenes.
As some of you may or may not know, the next Mayoral Election for Wellington is happening towards the tail end of the year. And we've been given the tea on Labour's plan going into the Mayoral election through various political insiders who shall remain unnamed. As someone who knows next to nought about the inside dealings of politics, I am going to try to explain this information as best to you as I can. Just as a heads up it's almost like a domino effect of Politics because for the next piece to fall the previous one must be set in motion.
So, FIRST Domino, Paul Eagle, who is the MP for Rongotai, wants to become Mayor of Wellington and has a plan for new roads and tunnels but to do so he needs funding and to get said funding needs to make a deal with the Deputy PM and Finance Minister Grant Robertson and PM Jacinda Ardern.
Incomes the SECOND domino, if the Deputy PM and PM agree to this they can recapture the Rongotai electorate with one of their own.
This brings us to the THIRD domino, upon leaving his electorate Paul Eagle will endorse Wellington City councilwoman Fleur Fitzsimons as his replacement and as a Labour Party endorsed candidate.
The FOURTH and final domino will come in the form of the PM, Deputy PM and the Labour Party giving the go-ahead to this plan. Once that domino is knocked over it will set all this in motion.
You could say it's a bit dodgy having so many pieces to make sure one of your own is the mayor. But you kinda have to respect how smart it is to make these plans with everything going on right now. With the country's eyes fixed on the Protest no one is going to be thinking "Hey do you know the mayoral election is in October this year?".
If Labour does pull this off, Paul Eagle will look like a genius. But then again you have to take into account that for that main domino to fall, every other one before it must fall first. Nothing can happen without the other.
See you in October.
By Keenan Rogers
Latest