Experience the Red Rocks Coastal Walk
Experience Wellington's beautiful coastal scenery and immerse yourself in its rich history on one of Wellington's most iconic walking trails. The Red Rocks Coastal Walk takes you along the impressive shoreline located within the Te Kopahou Reserve, all the way from Owhiro Bay out to Devils Gate at Sinclair Head.
Located only a 20-minute drive away from Wellington CBD, the Red Rocks Coastal Walk is an ideal half-day activity for those looking to escape the hustle and bustle of the big city. The sheer immensity and ruggedness of this reserve make it truly hard to believe that you're still only just on the outskirts of the city.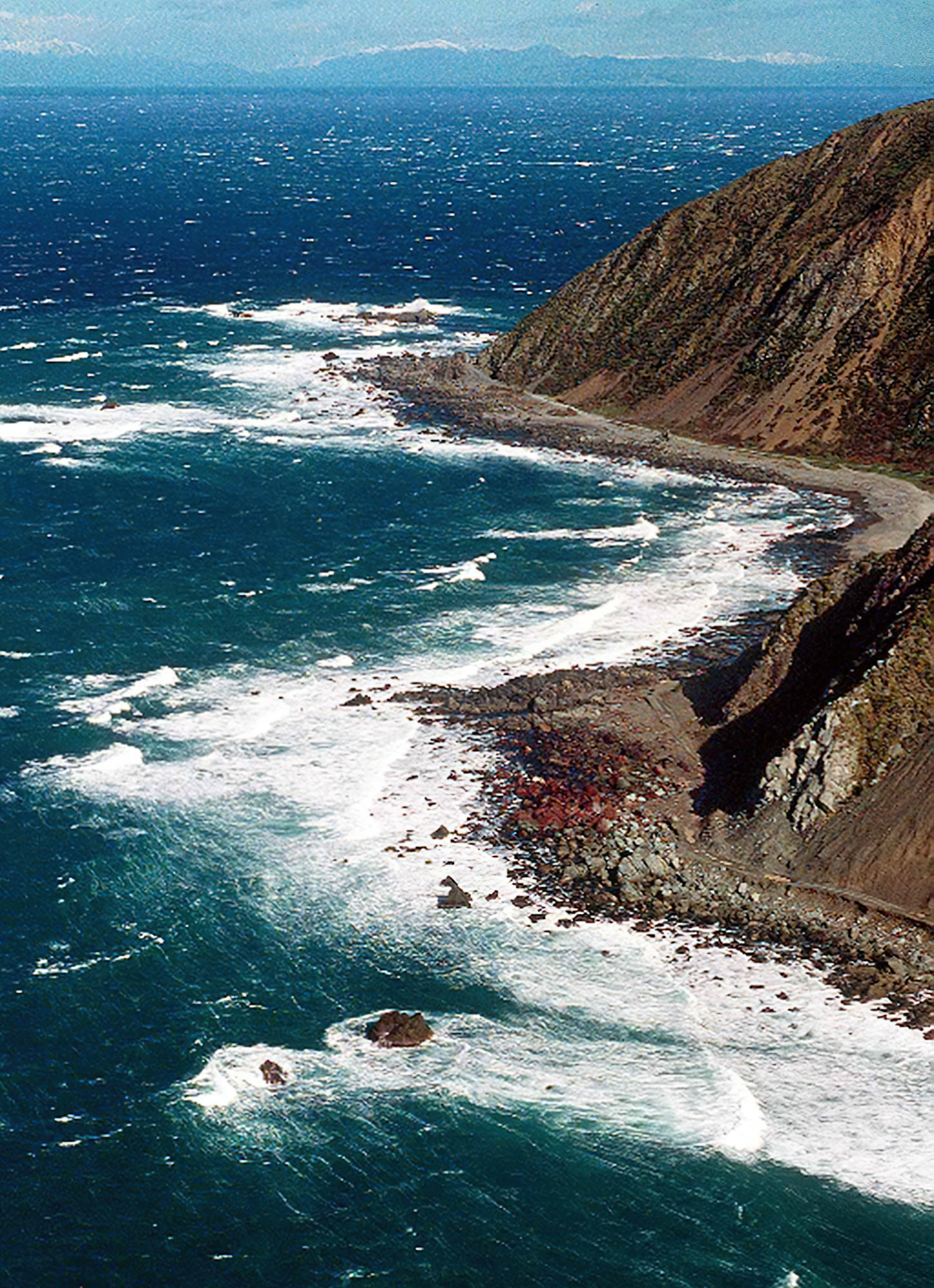 The unchallenging terrain and relatively short walking time mean that this trail is suitable for virtually anyone, even the least fit or least outdoorsy! This 7.4km hike showcases some of the most picturesque landscapes that Wellington has to offer, and the mostly flat trail means that it can either be walked easily in 2-3 hours (return) or cycled. If you choose to cycle, Switched on Bikes at Queens Wharf offers great bike rental options that you can pick up on the way to Red Rocks.
This trail is packed full of exciting things to see, from the breathtaking rock formations formed by an underwater volcanic eruption over 200 million years ago, to the historic lookouts that were built during the Second World War. Along the walk, there are plenty of spots to sit down and enjoy a packed picnic and don't forget to bring your camera as there are endless photo opportunities. Throughout the winter months, the Red Rocks become a bustling sunbathing location for fur seal colonies that you can spot out at Sinclair Head, however, be advised to keep your distance as these animated creatures don't like being messed with.
After walking up an appetite, enjoy a delicious meal close by at the Beach House and Kiosk in Island Bay. Here you can sit back and unwind while taking in the restaurant's picturesque views looking out across the bay.
Whether you're local to Wellington or just visiting, this striking coastal trail is a must-do for anyone who enjoys getting out into nature and experiencing the beautiful wildlife and scenery that this incredible city has to offer.
By Olivia Cross