The new foodie platform? Tik Tok recommends your eats
How do we usually find places to eat? Through trip advisor's top 10 restaurants near me; UberEats; Or even from your friend's Instagram post of a nice pasta dish. The need to find something more than your usual is so great that people will argue over what to eat because they're like, "I don't feel like this but how about that?"
What if I told you the best way to find new and exciting eateries is straight from an app that got popular because of dance crazes? I know. It sounds ridiculous. You'd be surprised how much free marketing cafés and restaurants get from Tik Tok. Yes, you read that right. When you see random strangers dancing in unison, that's why they're doing it. Because of Tik Tok. As of the end of 2021, Tik Tok became the most visited website in the world and boasts a massive following of 1 Billion active users. An app that grew its worldwide popularity amongst emerging generations in Millennials and GenZ, was created by a Chinese Company called ByteDance in 2016. Originally under the name, A.me before rebranding to Douyin (抖音). Once it became available to the international market in 2017, the app came under the name Tik Tok. The app's following grew exponentially once it merged with another popular app at the time called Musical.ly after the startup was purchased by ByteDance for 1 Billion US Dollars.
 So what does this have to do with where you want to eat? Now stay with me it will all be relevant soon. First, we need to look at what makes Tik Tok so successful. In the app's main homepage you have a 'For you' tab and a 'Following' tab. The latter speaks for itself but the 'For you' tab is where the magic works. Your 'For you' tab displays videos in the hundreds, thousands, however many times you scroll you'll see a video relating to what you enjoy watching whether it be food tok (videos relating to food/cooking) cat tok (videos involving cats) or just funny videos in general. And this can be a video uploaded by anyone on the app, not just people you follow.
The level of outreach on Tik Tok is huge. This particular feature is what draws a more seasoned and mature audience to the platform who have other motives beyond joining in on viral trends. Like Business owners, they are starting to realise that the amount of outreach they can achieve on Tik Tok can be greater and cheaper for them when marketing their business. It can be as easy as documenting your new eatery being built through to opening night. Then once you have even one customer who shares a Tik Tok video of your food, their friends will see the video and will want to eat there, then you have their friend's friends seeing the video and so on and so on.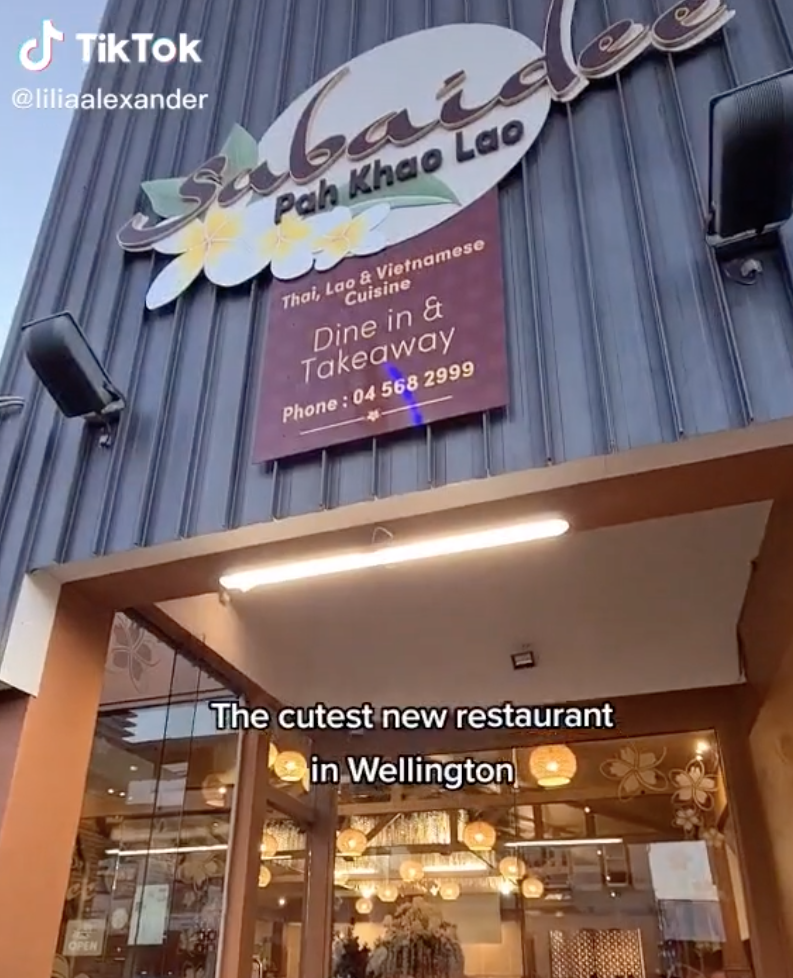 Many eateries I have been to around Wellington I have seen on Tik Tok; places like the 'Staten Eatery' a New York-style restaurant based next to the Mercure Wellington Hotel on Willis Street and 'Zzan' a Korean Fried Chicken restaurant on Kent Terrace. Through Tik Tok I found out all I needed to know without having to leave the comfort of my own bed. Within minutes, I found a couple of new eateries in Wellington; I was able to see the overall vibe and personality these places had to offer; I knew what kind of food they served and what it looked like. All from customers sharing their own experience of the restaurants through this platform.
Now I'm not saying Tik Tok has a video for every restaurant/cafe in Wellington but it's a good place to stumble upon on a hidden gem or even a new favourite.
By Keenan Rogers
Latest