Each year more and more people are turning to organic produce as we become increasingly aware of the impact of the things we put into our...
Read More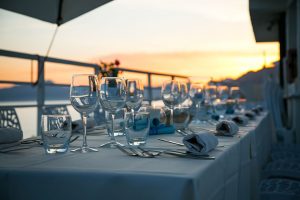 We all need money, it's a fact of life. But another fact that is almost true for everyone is we want more of it. Well it just happens on the 31st October 2022 if you were employed by Kāpura you would now be earning at least $23.65 an hour a living wage but that wasn't all, at least 82% of their employees would also receive a wage increase.
Now who are Kāpura you may be asking yourself? Well I certainly was. Kāpura is a Hospitality group whose headquarters are based here in Wellington. With more than forty sites and 1000 employees all over the country, we aren't talking about any small business, but a small empire.
Now why the wage increase you might be asking, isn't there a minimum wage for a reason? CEO Jamie Williams says "a whole lot of people are impacted more by the increasing cost of living – we've just got to
do something about it." A certainly kind way at looking at things, especially when compared to your average hospitality group squeezing every single penny of worth from their employees.
This has got people talking. On one side people think it's fantastic, we need to be paying people the money they need to live but on the other side there are shortcuts being taken to save on lost money. Paul Retimanu, Wellington president of HANZ says "the industry will need to pick this wage increase up and is seen as a positive in general. His outlets started this some time ago. Retimanu acknowledged the industry had just been through an extremely difficult patch and the costs could flow on to consumers." Another comment made elsewhere was "This will hopefully increase interest in working in hospitality, improve quality, reduce the number of staff that don't turn up or act unprofessionally and bring in more professional dedicated people willing to learn better skills to provide better service." A point that has been made by a leading operator is that with the increase in wages staff will be required to work more efficiently and probably with less staff per shift to cover the increase in costs. In one bar's case they are not filling a vacancy and requiring current staff to achieve what more had previously.
And Kāpura aren't the only ones taking actions to change how payment works in the system. Several hotels have also followed suit, paying their staff a living wage as well.
As you can see there's a lot that can be taken away from this change. And whether or not your for it will have an effect on you, it could be that you're a staff member who's about to or gotten a raise, maybe the expectation for the amount of work you do will change, perhaps as a customer prices within hospitality may need to jump and perhaps the biggest thing of all how this will affect the economy overall.
The PR and marketing genius that helps put wellington on the map. Anna tells the story of the city and helps organizations broadcast how they help the community beyond the standard services they provide.