Birdies X Brews – A Unique Spin On Your Work's Christmas Function
The Christmas season is looming, and with that in mind, many companies are already planning their annual Christmas work function. Over are the days of heading to a bar for a few beverages with your coworkers – throw them a party to be remembered for years to come! 
If you're looking for something social yet interactive and entertaining, Birdies X Brews is the place for you and can be used as an activity as part of a multi-activity event or booked out exclusively for groups up to 60. The team also tell us they have been busy developing some bespoke experience that can also be tailored to suit.
Birdies X Brews is an interactive experience combining golfing, drinks, bites and laughs. Even your non-golfy employees will find this place a hoot as, depending on the person, it can be taken seriously or as a bit of light-hearted fun. The bar offers a wide variety of distilled liquors, craft beer, chilled wine, and amazing cocktails – the salted caramel espresso martini is a hit. Their locally sourced menu is comprised of some great food as well, with pizzas, tacos, burgers and sharing plates perfect for larger groups.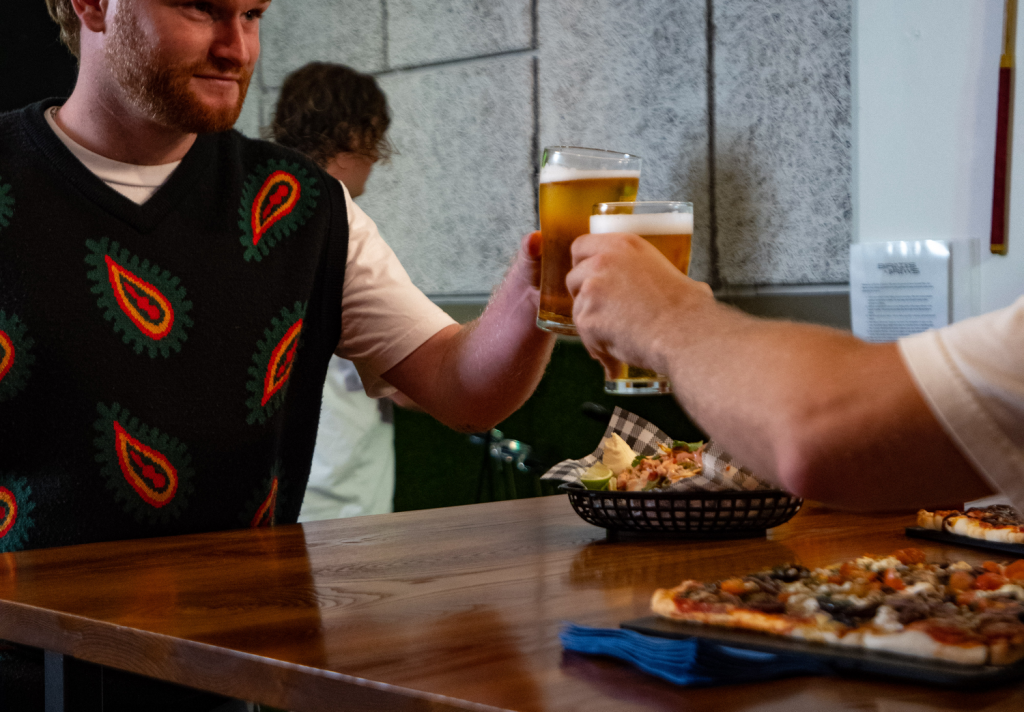 The main attraction of Birdies X Brews however is obviously the world-class golf simulators, where you can practice your skills on the range, or play interactive carnival games like putt skee, balloon pop, shooting gallery, splash wall, and darts. The simulator bays can accommodate up to eight players with tables, seating and TVs in each; perfect for smaller companies. Or, if you have a larger group, you can book out multiple bays at a time and spread yourselves out. Although the golf simulators are very high-tech and equipped with all the latest technology and some of the most exclusive courses in the world, they're not just for the serious golfer. At Birdies X Brews, the focus is more on how fun it can be to play some golf and enjoy a drink, some food and socialising with workmates at the same time.